Way to the consumers
Internet is no longer the future, it is the present. It has changed the way people communicate, the way they advertise. It has collapsed businesses and large corporations have been created worldwide. The rules have changed and reach the consumer requires new ways and new paths.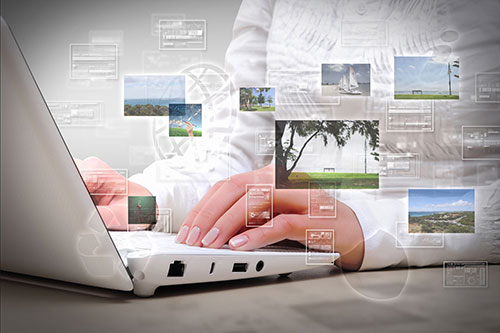 ---
SEM. Marketing in Search Engines
E-mail Marketing. Directly to the inbox
Link Building. Linking to our content
SEM. Search Engine Marketing
… or marketing right in the search pages
---

---
marketing.pepsesat.com/
To sell anything you need
from your shop or company
www.a-spps.com/
…that will make their best
to reach the available customers
www.pepsesat.com/
Although perhaps all that you want
is to show your brand in the market
The Search Engine Marketing (SEM) is to exploit that a user is looking for something, and therefore showing an interest, to offer products and services related to his search. Advertising on search engines is based on the definition of keywords for which we want our ads to be shown.
The big advantage is that the users whom we will show our ads have recently shown interest in our product. That is, my ad would only be shown to those who seek "Online advertising" or "Google Ads". Thus we come directly to our target audience at the moment they are actively seeking.
Email Marketing
…or the power of electronical mailings.
I've got an e-mail!!!
The first time you receive an e-mail to your mailbox is a real celebration. Suddenly we are part of the digital world!
Undeniably, though sometimes it can be very tiring, everyone likes to open his mailbox and find something … even advertising!
This component makes that e-mail marketing has a very high success rate because the user perceives the media as "one-on-one" and therefore feel like special offers for him .. ., and this is our job, get email campaigns have the personal component that people need to open their emails and find our message attractive enough to buy us.
Other ways to get to Rome
There is a saying that says that "all roads lead to Rome" … in the end, our goal is to reach the user, so not all users use the same paths. Often it is necessary to explore and use other ways to reach our target audience.
In any case, every brand, every campaign, every company is different and has specific needs that must be evaluated to decide which online media are appropriate in each case.
SEO
SEO or web optimization for search engines, can help us increase our website traffic naturally.
PPC
PPC campaigns or pay per click are ways to attract public through payment systems from related websites.
SMM
With Social Media Marketing social networks can create promotional content naturally.
Affiliates
Affiliate marketing can increase sales through commission systems.
SCM
The Shopping Channel Management allows us to place our products in on-line sales channels
Mobile
The exponential growth of smartphones in the population invites us not to miss this train.
Video
Achieve our viral video on YouTube can bring us millions of hits and impacts.
Blog
Content Marketing through the publication of articles in our blog is a great source of visits.
Can we help you?
You can use the next contact form to send us a message…
… or if you prefer you can…
Come back to the Studio
If you want to return to the main page of Pep Sesat Studio, click the link to gain access to other sections.
Come back